Tacos Garcia
3327 W Armitage Ave, Chicago, IL 60647
Order now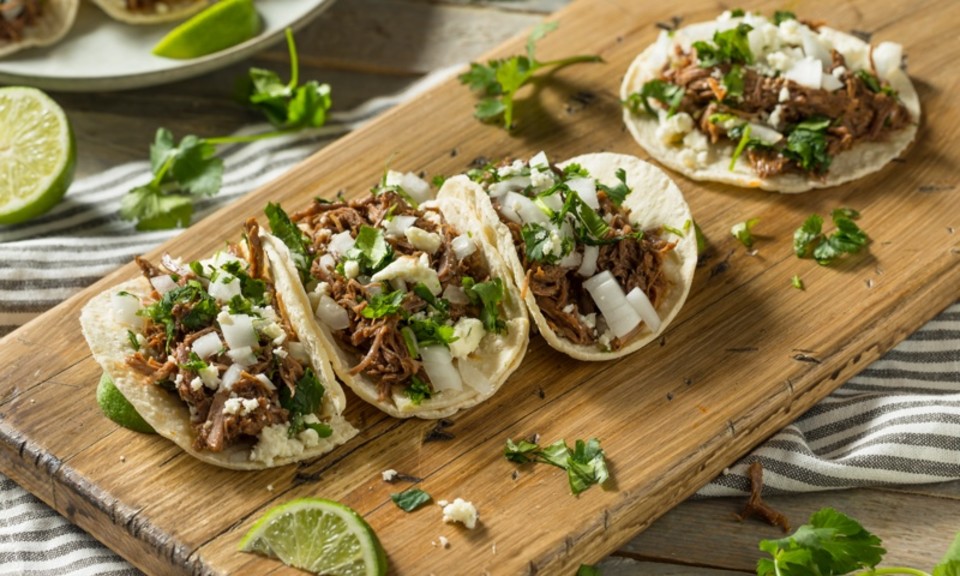 Thomas
Tied the breakfast burrito and while a little dry, it was still very good. I lived in Southern California and this is the 1st place I have found here that makes a breakfast burrito with potato's and traditional Mexican breakfast meats....not just Mexican sausage. Also the torts was great. I have never been disappointed and I always get delivery. I imagine going to the restaurant would be even better
Ramona
Food was delicious! The pozole verde was so good & full of flavor! I was so happy they had pozole with chicken instead of pork. Also, the fact they had tamales with cheese & peppers as an option too. I will order from here again. Everything was amazing!
Jeanette
Pozole was great - lots of pork and hominy. It was a bit spicy and came with all these toppings - avocado, onion, lettuce, oregano and tostadas. only wish it came with cabbage instead of lettuce but still was good and will order again!
Michael
This is one of my favorite places to order food. It's always good, the order is always correct, and they always prepare it quickly. I love Tacos Garcia so very much.
Karen
This was the first time I ordered from here and it was good. Food came hot on time and correct and it tasted good. I will be ordering again.
About us
Breakfast, Dinner, Lunch Specials, Mexican, Salads, Seafood